Friday, September 27, 2019, 6:00 PM - Sunday, September 29, 2019, 12:00 PM
save 20% with Early bird Registration until August 25
Join CBC Men September 27-29 at Skycroft Center in Maryland with guest speaker Tom Joyce.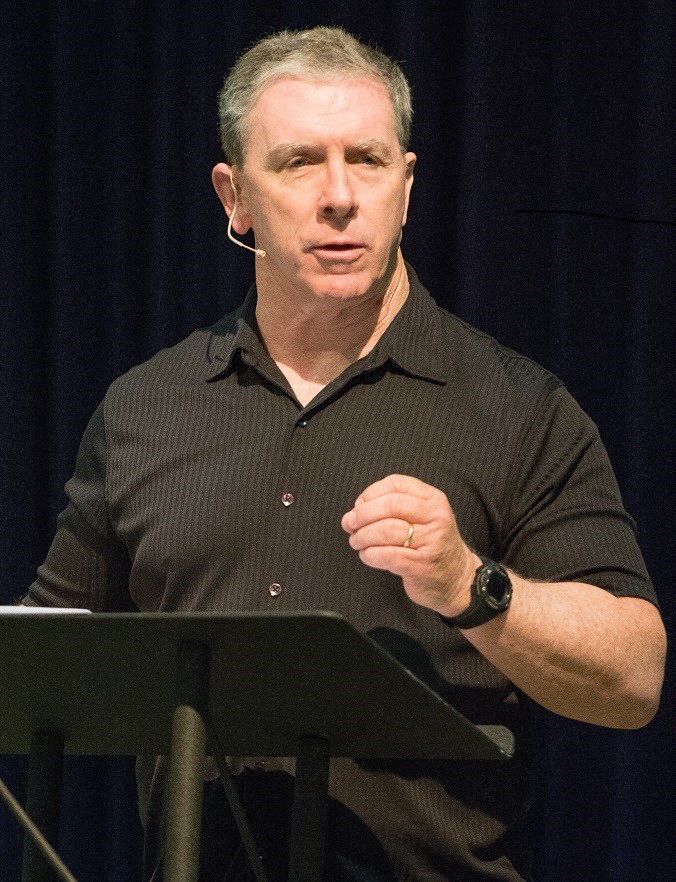 Retired Navy Captain Tom Joyce is a Pastor at Immanuel Bible Church in Springfield, Virginia. Raised on Long Island and recruited as a lacrosse player, Tom graduated from the United States Naval Academy in Annapolis in 1979. After completing Naval Flight Officer (NFO) training he was selected to fly the F14A Tomcat and later graduated from the Navy Fighter Weapons School (TOPGUN) in 1983. Two years later, Tom was selected to fly in some of the scenes in the movie "TOPGUN". After several operational tours in fighter squadrons Tom commanded Fighter Squadron 111 on board the aircraft carrier USS Kitty Hawk. Under Tom's leadership, Fighter Squadron 111 was recognized as the best Fighter Squadron in the Pacific Fleet. Tom has accumulated over 2200 hours in the F-14A Tomcat, and has made more than 600 aircraft carrier landings.

Tom survived the September 11, 2001 terrorist attack on the Pentagon, which included his office. He retired in August of 2003 after serving on active duty for more than 25 years. In addition to his bachelor's degree from the United States Naval Academy; Tom earned a Masters in Public Administration from Harvard University and both a Masters in Biblical Studies and a Masters of Divinity from Capital Bible Seminary. Tom has a passion for working with men of all ages. Tom and his wife Deshua have four grown children and two grandchildren. They live in northern Virginia.