Saturday, May 04, 2019, 9:00 AM - 4:00 PM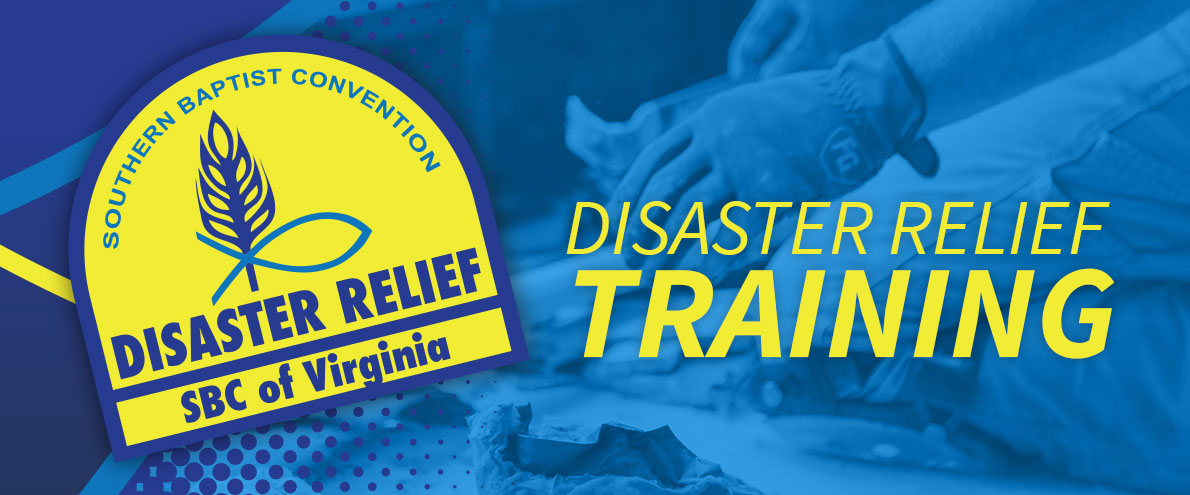 "Yet does not one in a heap of ruins stretch out his hand, or in his disaster therefore cry out for help? Have I not wept for the one whose life is hard? Was not my soul grieved for the needy?" – (JOB 30:24-25, NASB)
CBC is hosting Disaster Relief Training offered by Southern Baptist Convention of Virginia.
SBC of Virginia Disaster Relief Volunteers provide service, witness, ministry, comfort and hope, in the crisis of a Disaster as we seek to stand firmly on the following core values. They will meet people in time of disaster and minister to their immediate needs while sharing the love of Christ.
The SBC of Virginia offers training to equip members of SBC of Virginia churches so they are able to respond during times of disaster. Each training offers necessary instruction for volunteers to respond with other Southern Baptists around the world during times of disaster and crisis. The training is practical and allows those, 18 years old and above, to serve with confidence. Because of our partnerships with FEMA, Salvation Army, Red Cross, IMB, NAMB and other SBC State Conventions, we have a credentialing process that allows us to respond to the front lines of a disaster.
If you like to Register, Please the click the link below to Sign-up!