Saturday, November 23, 2019, 8:00 AM - 12:00 PM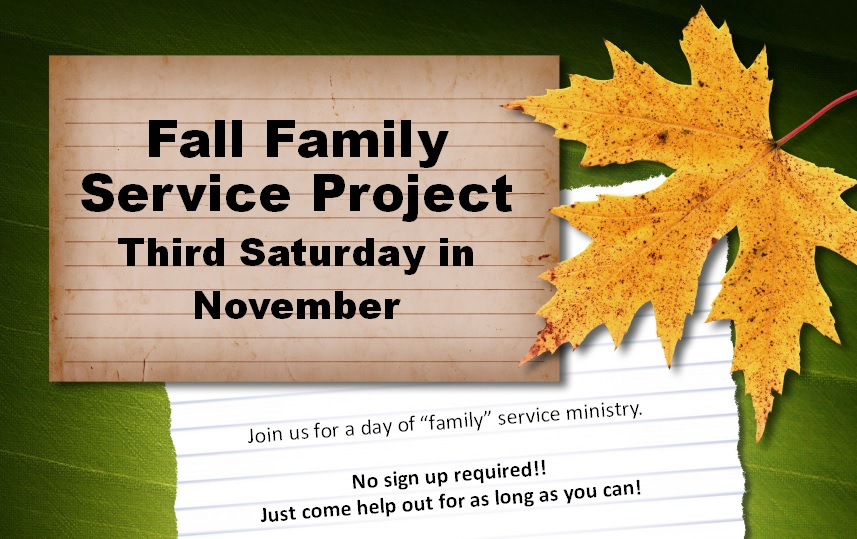 Throughout the year, CBC seeks to serve our community by helping with local needs and sharing the love of Jesus with all. Our next service opportunity is Fall Family Service Project on Nov 22-23. We would love for you to join us and be a part of this community wide service event!
Volunteering at the Clothing Giveaway
The Community Clothing Giveaway is a great way to serve those who are in need in our community. Twice per year, our congregation donates clothes, then comes together to sort, fold and distributed them to our community through a "free shopping" event.
You can help by donating your lightly used fall and winter clothing. The storage pod in the west parking lot will open for donations on Sunday, October 27. Storage unit hours are Sunday 7:00 am - 1:00 pm, and Monday - Friday 7:00 am - 9:00 pm. Last day to donate clothes are November 22nd 6:00pm!

Friday, November 22
6:00 pm - Clothes sorting and folding until finished
Saturday, November 23
7:30 am - Clothing Giveaway Volunteers arrive
8:30 am-10:30 am - Clothing Giveaway
Our congregation donates food and distributes the collections to families with needs in our community.
10:00 am - Thanksgiving Basket assembly in Student Worship Center
Operation Christmas Child
Our congregation fills shoeboxes with toys and toiletries and are collected and packaged for shipment.