Women's Events
Women's Breakfast: Anchored In!
October 26, 8:30 am
Join us for a fun morning as we welcome our speaker Micah Maddox. Micah is a national women's conference speaker, Bible teacher, blogger, and author of Anchored In: Experience a Power-Full Life in a Problem-Filled World. She is passionate about helping women find purpose, peace, and calm in our chaotic world. As a pastor's wife, mother of three, and foster mom, she contributes her time to her family and local church serving as a women's ministry leader. Micah desires to bring an authentic, encouraging message from God's Word. She sticks to the truth of Scripture and desires to leave women with a hunger to know God more through His Word.
We are excited to have our own Jeneé Nichols leading us in worship. This will be a great opportunity to get to know Jeneé in a more intimate setting.
Read what Lysa Terkeurst, President of Proverbs 31 Ministries had to say about Micah's book: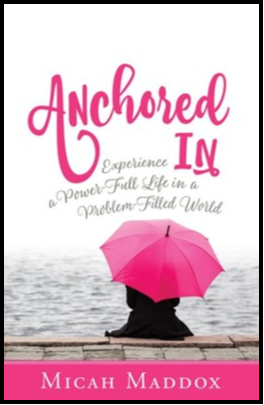 When heartbreaking seasons shake us to our core, we often grab for everything other than God. But Micah tenderly reminds us page after page that Jesus is the only true Anchor who will hold us, steady us, and bring us through to the other side of every storm.
Find out more about Micah at: www.micahmaddox.com
Past Events
EQUIPPED! Workshop for Women
Over 120 women joined us for worship, large group sessions, and breakout groups where they were challenged, equipped, and encouraged in order to make an impact in the lives of others. We came away with practical tools for leading and influencing in ministry, work, home ... wherever we go.
---
Want to be connected on a regular basis? Check out