Sunday Services
In-person at 9:30 and 11:00 am
Online at 9:30 and 11:00 am
Registration not required for Sunday morning worship.To learn more about our services and how we are keeping you safe, please visit CBC Regathering.
Campus Connect Groups
It's a great time to get connected - Campus Studies are available on Sundays at 11:00 am for Adults, Students and Kids!
Campus Connect Group Descriptions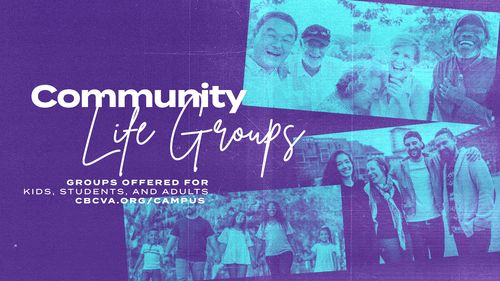 Join Us for Online Groups
We want to help you get connected! Online groups are a way for you to connect during the week. Some are sermon based and some are topical, check back often, new groups starting soon.
Week 4: It Had To Be This Way

Night of Prayer & Worship
April 18, 6:30 - 8:00 PM
In The Chapel
Join us for a Night of Prayer & Worship as we seek God, praying over our church body and our next season of ministry. It is our hope that this will be the first of many Spirit-led gatherings where we focus on deepening our dependence on Jesus and our relationships with one another.